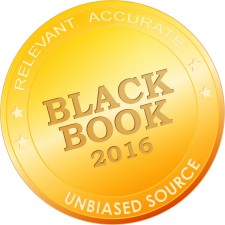 88% of the underserved, independent physician market sector is actively assessing technologies to thrive in an era of consumer-driven care and new reimbursement models particularly aiming to integrate physician practice management, billing services and the electronic health record (EHR) into a single vendor solution. Cost effective, cloud-based platforms with mobile applications are thrusting integrated solutions atop Black Book's product satisfaction rankings.
Tampa, Florida, June 1, 2016 (Newswire.com) - ​Based on the aggregate client experience and customer satisfaction scores on eighteen key performance indicators tuned to physician practice integration of documentation, operations and revenue cycle management the top-ranked electronic health records and billing software and service vendors for 2016 is web-based Kareo, Inc. This is the fourth consecutive year Kareo, Inc. has ranked first among small physician practices in Black Book client experience surveys.
63% of smaller (fewer than ten practitioners) and solo practice physicians have still not settled on a technology suite or set of products that delivers to their expectations on meaningful use, clinician usability, interoperability, and coordinated billing and claims, but over a third of those slower adopters expect to make product decisions before the end of this calendar year.
"Outsourced revenue cycle management and integrated practice management vendor loyalty among small practice EHR physician practices is on a major upward trajectory," said Doug Brown, Black Book's Managing Partner.
So much so, that Kareo is also ranked a top the solo practice physician electronic health records surveys this year as well across all small practice specialties.
"The EHR/practice billing vendor's abilities to meet the evolving demands of interoperability, networking, mobile devices, accountable care, patient accessibility, customization for specialty workflow, and reimbursement are the main factors that the replacement mentality and late adoption remain volatile especially among solo and small practices," said Brown.
The survey revealed that 72% of solo practice physicians in the EHR replacement mode would also consider transitioning to outsourced revenue cycle management models in the next eighteen months. Cited as motivators increased patient satisfaction, persistent connectivity flaws with HIEs, and improving financials and workflow productivity.
Other top performing integrated EHR/Practice Management/Revenue Cycle Management Firms in the 2016 Black Book Market Research Q1/Q2 user poll include: athenahealth, Aprima, AllegianceMD, WRS Health, Bizmatics Prognocis and AdvancedMD.
Black Book™ surveyed over 33,000 healthcare records professionals, physician practice administrators, and ambulatory group leaders in the information technology arenas to provide EHR and practice billing system users, media, investors, quality minded vendors, and prospective buyers of practice software with a comprehensive comparison of the industry's top respected and performing vendors. Black Book Research employs detailed key performance indicators targeted at ensuring high product and service performance through comparing vendors from the customer experience.
For comprehensive research and ranking data on medical and surgical specialties, consult http://www.blackbookmarketresearch.com for the latest customer experience results.
Source: Black Book Market Research
Share: