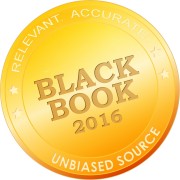 As the EHR replacements, provider consolidations and meaningful use uncertainties come to resolutions this year, the client loyalty spectrum discernibly ranges from those hospitals with high EHR and HIT satisfaction, clinician usability and business analytics, to other hospitals unmistakably stuck with systems nominally operative, trapped with vendors due to huge capital investments, and in deep debt.
Tampa, Florida, February 15, 2016 (Newswire.com) - ​Black Book's HIT Loyalty Index is a framework for measuring loyalty and assessing the stability of a vendor's customer base. The Black Book Loyalty Index is a versatile approach, providing physicians and hospitals with a practical means to leverage the voice of the customer for improved business performance. 2,077 crowdsourced, hospital users provided feedback on their intentions to renew current contracts, purchase additional products and services such as HIE, population health tools and revenue cycle management, and the propensity for the client to recommend their inpatient EHR/HIT vendor to peer hospitals.
Overall, loyalty to inpatient EHR/HIT vendors declined 6% from 81% committed clients to 75%. Roughly a quarter of all hospitals currently feel their loyalty to their vendor is based on administrative directives due to high capital investments than on actual satisfaction, usability or product suites available within the brand family.
The Black Book Loyalty Index takes a statistically validated approach to the theory of customer loyalty to create a pragmatic solution to understanding the two dimensions of customer loyalty: customer behavior and the perceptions and attitudes that support these behaviors. The motivation in creating a Loyalty Index was an early recognition by Black Book that the conventional metrics of customer affinity, namely satisfaction, repurchase intent, and client recommendations, were in isolation, insufficient metrics to full understand the complexities of EHR customer behavior and underlying motivating forces.
"Customer loyalty has emerged as one of the most reliable metrics because of its forward looking nature," said Doug Brown, President of Black Book. "Using a customer loyalty metric to complement historical metrics such as sales, profitability, operational metrics and satisfaction key performance indicators helps hospitals and physicians make better decisions based on customer insights."
While many assert loyalty is simply repeat purchases, Black Book's loyalty index is designed to address the elements of both behavioral loyalty as well as attitudinal loyalty.
"For example, a client whose customers have both high behavioral and attitudinal loyalty are different from those customers who are loyal because of capital investments in the EHR, but feel trapped," said Brown. "Customers who feel stuck in their EHR system can follow a downward decision making path towards eventual defection. Highly loyal customers buy more IT products and service solutions as the EHR vendor adds more sources of revenue for the client."
HIT vendors with the greatest increases in year-to-year hospital client loyalty include Allscripts, Cerner, CPSI, NTT Data, and athenahealth/RazorInsights.
About Black Book ™
Black Book Market Research LLC, provides healthcare IT users, media, investors, analysts, quality minded vendors, and prospective software system buyers, pharmaceutical manufacturers, and other interested sectors of the clinical technology industry with comprehensive comparison data of the industry's top respected and competitively performing technology vendors. The largest user opinion poll of its kind in healthcare IT, Black Book™ collects over 450,000 viewpoints on information technology and outsourced services vendor performance annually. Black Book is internationally recognized for over 15 years of customer satisfaction polling, particularly in technology, services, outsourcing and offshoring industries.
Black Book™, its founders, management and/or staff do not own or hold any financial interest in any of the vendors covered and encompassed in this survey, and Black Book reports the results of the collected satisfaction and client experience rankings in publication and to media prior to vendor notification of rating results. Follow Black Book on Twitter at http://www.twitter.com/blackbookpolls
For methodology, auditing, resources, comprehensive research and ranking data, see http://blackbookmarketresearch.com
Share: