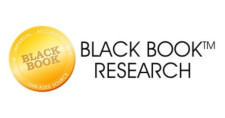 Over 4,000 executives, professionals and consultants from healthcare providers, payers, vendors, advisory firms, investment banks and venture capital organizations assessed emerging solutions on their individual ability to contribute to a more integrated, patient-centric, productivity-enhancing HIT ecosystem and outperform competitors.
LAS VEGAS, October 4, 2023 (Newswire.com) - Despite global digital health funding slipping to an eight-year low, investors continue to back promising healthcare IT startups, with Q2-Q3 seeing upticks in early-stage deal sizes and mega-round deals with increases for the first time since Q4 2021. Digital health deals dropped from 463 in Q1 2023 to 348 in Q2 2023. The deal count reached its lowest level since Q2 2015. Care delivery and navigation tech companies, followed by health insurance and revenue cycle management tools, accounted for more than half of the funding so far in 2023.
"With markets down and health IT investors skittish, it's been a tough couple of years for early, venture-backed startups," said Doug Brown, President of Black Book. "These 50 were rated by the VC and investment banking sectors as having the best chances of reaching profitable industry success, some even speculated to achieve billion-dollar valuations."
In total, 4,043 executives, professionals, and consultants from 3,355 healthcare providers, payers, vendors, advisory firms, investment banks and venture capital organizations assessed emerging IT solutions on their individual ability to contribute to a more integrated, patient-centric, productivity-enhancing HIT ecosystem.
The series of surveys conducted between April and September 2023 presented 925 recently funded, capitalized, rebranded, merged or acquired, and expanding vendor solutions trending on the radar of healthcare technology investment observers, to be scored on 18 start-up specific key performance indicators.
Black Book employs the industry's unique qualitative KPIs specific to emerging vendors and products' ability to reshape or alter the existing situation and static IT systems, including Product Mission, Vendor Business Model, Core Product Value Proposition, Market Timing, Problem-Orientation Technology, Product Differentiation, Demonstrated Leadership, Capitalization & Funding, Competitive Advantage and Rivalry, Momentum to Take IT to the Next Level, Organizational Agility, Creativity and Innovative Output, Challenge to the HIT Status Quo, Motivation of Team Members, Potential for Growth, Market Visibility, Vendor Viability, Access to Markets, Market knowledge and Healthcare Industry Competence.
"All of the solutions offered for evaluation display some innovation that could shape the future of digital technologies, interoperability and enhanced healthcare delivery, but these top-rated 50 notably present structural contributions that are making a pivotal impact on tomorrow's healthcare technology ecosystem," said Brown.
Black Book™, its founders, management, and staff do not own or hold any financial interest in any of the vendors covered and encompassed in the surveys it conducts. Black Book reports the results of the collected satisfaction and client experience rankings in publication and to media prior to vendor notification of rating results and does not solicit vendor participation fees, review fees, inclusion or briefing charges, consultation requirements, and/or vendor collaboration as Black Book polls vendors' clients.
In alphabetical order, the 50 top-rated emerging healthcare IT vendors for 2023 are:
Abridge
Adonis
Avenda Health
Beekeeper AI
Canvas Medical
Carallel
Care Harmony
Carta Healthcare
Censinet
Daybreak Health
Dexcare
Folx
Hazel Health
HerMD
Hippocratic AI
Hydreight
Hyro
Inbound Health
Incredible Health
Instride Health
Integral Health
Intus Care
Laudio
Lucem Health
Lyfegen
MedCrypt
Medivis
Motto
Moving Analytics
NeuroFlow
Optain
Pearl Health
Psych Hub
RapidAI
Regard
ReKlame Health
Rippl Health
ShiftMed
Sibel Health
Smile Digital Health
Solv
Sonio
Suvida Healthcare
Tempus
Upperline Health
Upstream
Uptiv Health
WellCent
Yuvo Health
Zuri Health
For methodology, auditing, resources, comprehensive research, and ranking data, see: http://www.blackbookmarketresearch.com.
The ranking and performance data on the top 50 recognized vendors from the 55-page report can also be downloaded from this Black Book website landing page above at no cost.
Press Contact: research@blackbookmarketresearch.com
About Black Book
Since 2003, Black Book™ has polled the vendor satisfaction across over 30 industries in the software/technology and managed services sectors around the globe. In 2010, Black Book began polling the client experience of over 1,300,000 healthcare software and services users. Black Book expanded its survey prowess and reputation of independent, unbiased crowd-sourced surveying to hospital and health system users, physicians and practice administrators, nurses, financial leaders, operations executives, clinicians, consumers, quality professionals, investment managers, and hospital information technology managers.
Black Book strives to help all prospective solution buyers, as well as investors, make the smartest decisions possible on healthcare technology, managed services, consulting and advisors, and medical capital equipment by providing real user data, not peripheral opinions.
See more at www.blackbookmarketresearch.com
Source: Black Book Research
Share: