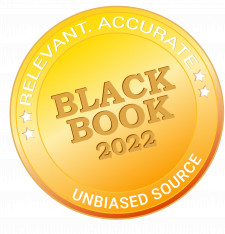 The sweeping annual survey gathered responses from 2,906 advisory firm clients representing fourteen hundred provider and payer engagements between 2019 and 2022.
TAMPA, Fla., October 3, 2022 (Newswire.com) - The healthcare technology consulting sector is estimated to close 2022 at $36.0 billion and anticipating a CAGR of 19.9% from 2023 to 2028, determined by advisory clients' projections in this year's Black Book research. This rebound follows a 14% decline in engagements from the start of the pandemic period through Q4 2021. The Black Book survey of C-suites executives, IT leaders, financial and clinical management, and trustees revealed a significant 2023 uptick in health IT advisory contracts, curtailing the past two years' losses.
"The rapid digitization in healthcare is again intensifying the growth of the IT consulting sector with providers and payers, engaging experts to combat declining margins, rising costs, shifting regulations, and replace outdated systems," said Brian Locastro, Black Book survey director.
Among all IT engagements currently being vetted, over two-thirds (70%) of providers participating in the Black Book survey will seek advisors to optimize their current Revenue Cycle Management systems, including the possibility of outsourcing in 2023-2024.
"Health systems cannot always anticipate the changing landscape, so having advisors as readily available resources is critical to creatively handle the technology obstacles," said Locastro. "In this time of economic and political uncertainty, the immediate outlook for IT consulting is very positive."
The past two years have financially squeezed most healthcare consulting firms, as 39% of planned 2020-2022 advisory engagements were put on the back burner while navigating through the impacts of COVID. Health systems confirmed the lowest priority engagements in the coming year will be for EHR optimization (-83%), EHR support and training (-69%), and physician burnout (-65%).
The most pressing 2023 market drivers as reported by consulting firm clients are:
Lack of skilled IT professionals in healthcare (85%); particularly analytics (82%) and cybersecurity (81%).
Adoption of cloud technology in healthcare (79%).
Increased organization-wide digitalization (74%).
Increased need for implementation of outsourced and managed services (61%).
A pending shift in EHR vendor system platforms (22%).
Clients were surveyed from Q4 2021 to Q4 2022 on the performance of 132 qualified healthcare IT advisory firms, which measured 18 advisor-specific key performance indicators in regard to the management and technology consulting sectors. Detailed results are available on the Black Book website.
The Chartis Group was designated the top client-rated healthcare consulting firm for comprehensive and organizational-wide IT and strategic management projects in 2023. The top-rated healthcare IT and management advisory firms in each category were announced today.
ORGANIZATIONAL-WIDE IT CONSULTING & STRATEGIC ADVISORY - THE CHARTIS GROUP
ALLSCRIPTS/ALTERA IMPLEMENTATION - REMEDI HEALTH SOLUTIONS
AWS CLOUD CONSULTING - CLEARSCALE
BLOCKCHAIN - HEALTHCARE TRIANGLE
CLINICAL OPTIMIZATION & WORKFLOW - VIZIENT
CLOUD & IAAS SERVICES & MIGRATION - DELOITTE
COMPLIANCE, HIPAA, RISK MANAGEMENT, REGULATORY - CLEARWATER
COST & CAPITAL FINANCIAL MANAGEMENT - KAUFMAN HALL
CYBERSECURITY - INTRAPRISE HEALTH
EPIC IMPLEMENTATION - TEGRIA, BLUETREE NETWORK
ERP TRANSFORMATION & IMPLEMENTATION - ROI HEALTHCARE
FINANCIAL PLANNING & IMPLEMENTATION - KAUFMAN HALL
FRAUD, WASTE & ABUSE CONSULTING - CGI
GO-LIVE SUPPORT EHR REALIZATION - DELIVERHEALTH
HEALTH CONSUMERISM - BOSTON CONSULTING GROUP
HEALTHCARE EQUITY - TREXIN CONSULTING
HIT STAFFING - TEGRIA
INTEROPERABILITY & INTEGRATION - ZEN HEALTHCARE IT
IT ASSESSMENT & VENDOR SELECTION - HURON
IT OUTSOURCING & MANAGED SERVICES - MEDSPHERE, PHOENIX
IT STRATEGY & DIGITAL INNOVATION - THE CHARTIS GROUP
MEDITECH IMPLEMENTATION - CORNERSTONE ADVISORS
MERGERS & ACQUISITIONS/PARTNERSHIPS - THE CHARTIS GROUP
MICROSOFT AZURE CLOUD CONSULTING - PWC
MOBILE IT & TELEHEALTH - ATHREON
ORACLE CERNER IMPLEMENTATION - S&P CONSULTANTS
PAYER COST & PERFORMANCE TRANSFORMATION - BOSTON CONSULTING GROUP
PAYER IT CONSULTING - DELOITTE
PHYSICIAN ENTERPRISE SERVICES CONSULTING - THE CHARTIS GROUP
POST-ACUTE CARE CONSULTING - SIMITREE
PREDICTIVE ANALYTICS, AI & INTERNET OF MEDICAL THINGS - SCIENCESOFT
REVENUE CYCLE MANAGEMENT - HEALTHRISE
RURAL HEALTHCARE CONSULTING - STROUDWATER ASSOCIATES
SOFTWARE DEVELOPMENT & TESTING - SCIENCESOFT
VALUE-BASED CARE HOSPITALS - PREMIER INC
VALUE-BASED CARE PAYERS - PWC
VALUE-BASED CARE PHYSICIANS - CAREALLIES, A CIGNA COMPANY
About Black Book
Black Book Research, a five-time Inc. 5000 list awardee for America's fastest-growing private companies, is a full-service healthcare-centric market research and public opinion research firm and premier provider of competitive intelligence, market research, opinion mining, sentiment analysis, services evaluation, and strategic consulting services worldwide. We offer complete quantitative and qualitative research services, excelling in the design of customized surveys and research approaches to meet specific principal conditions in healthcare IT, medical equipment, insurance IT, outsourced and managed services, and advisory practices. Black Book Market Research LLC, its founder, management and staff do not own or hold any financial interest in any of the cybersecurity vendors covered and encompassed in the surveys it conducts. Black Book reports the results of the collected satisfaction and client experience rankings in publication and to media prior to vendor notification of rating results and does not solicit vendor participation fees, review fees, inclusion or briefing charges, and/or vendor collaboration as Black Book polls vendors' clients.
For methodology, auditing, resources, and comprehensive research, see: http://www.blackbookmarketresearch.com
For information, visit YouTube https://www.youtube.com/watch?v=igMM0dbsNG4
Twitter at https://twitter.com/blackbookpolls
LinkedIn at https://www.linkedin.com/company/blackbookmarketresearchllc
Media Contact: research@blackbookmarketresearch.com
Source: Black Book Research
Share: