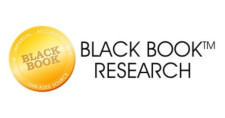 Management representatives from 1,428 provider organizations are electing to deflect mounting solution delivery concerns to outsourcing vendors, according to 91% of respondents to the sweeping annual poll of nearly 16,000 hospital and physician organizations across 40 categories of managed services.
NEW YORK, November 1, 2023 (Newswire.com) - Respondents to Black Book's 20th annual outsourcing services survey reveal that over the next five years, healthcare will see a dramatic increase in outsourcing primarily due to a lack of in-house expertise, the need to keep up with another accelerated pace of technology implementation with reduced capital, and the risk of not supporting existing technology. Further, 59% of hospitals with over 150 beds are revealing that they are turning away from tuning up in-house nonclinical services in 2024 and moving to more outsourcing.
Smaller hospitals' cashflow problems make outsourcing the only viable option for certain services, according to 87% of administrators.
Outsourcing clinical functions takes a number of paths. The exodus of bedside nurses from inpatient settings and institutions is pushing management to rethink how they deploy nurses and provide patient care. Newer managed service options include remote patient monitoring, hospital-at-home programs, and virtual care command centers that can reduce the number of caregivers on hospital floors in traditional clinical models.
Documented problems over the past decade with the quality of care and services provided by outsourced departments in addition to producing no major cost savings promised by outsourcing companies have improved. Seventy-seven percent of providers engaged with department outsourcing for five years or more report favorable enhancements in service delivery by their outsourcers, and 49% report positive adjustments in their return on investment.
Ninety-three percent of hospital leaders report having intensified their strategic planning efforts to employ more third-party vendors for cost-efficiencies, allowing hospitals and physician groups to focus on the priorities of improving patient access, acquiring replacements for aging equipment, bettering profit margins, and implementing digital technologies.
In each of the 40 outsourced services categories surveyed, clients reported service levels had exceeded expectations in 88% of all organizations polled in CY 2023. Less than 5% of clients reported extreme dissatisfaction in meeting expectations that forced contract terminations. Additionally, nearly 8 in 10 medical professionals surveyed stated that the risk of harm to patients due to the poor performance of vendors was not an issue, despite some critics charging that outsourcing clinically relevant services leads to the relinquishment of quality patient care.
With 55% of hospitals and 79% of physician organizations expected to lose money this year, outsourcing appears to be a 2024 solution, with promises of double-digit cost savings (estimated between 27% and 64%).
"Outsourcing can also be a potential resource-saver as providers are stressed with understaffed teams and seemingly endless cycles of maintaining software and equipment, permitting administrators to focus on patient outcomes, employee engagement, and long-term sustainability," said Doug Brown, President of Black Book. "By delegating non-core functions to external service providers, physician organizations and hospitals can concentrate on their patient-centric competencies and strategic priorities. Sophisticated provider organizations have developed an understanding of the broad spectrum of managed clinical options and how to integrate outsourced services effectively."
More managed services firms are creating a niche by specifically focusing on healthcare clients only. "The ultimate goal of a healthcare organization is to maximize patient retention, ensure beds and schedules are full, and deliver an outstanding patient experience," adds Brown. "One of the ways to do that is by looking at outsourcing as a strategic initiative to define and improve processes, solve critical staffing challenges, and develop scalable resilient systems."
Other Key Survey Findings include:
Small, critical access, and community hospitals hold the largest market share of outsourcing engagements at 71%.
Private health systems held the largest market share (78%) of outsourcing clientele as opposed to not-for-profit IDNs and facilities (21%).
In terms of revenue, the hospital outsourcing market size is valued at around USD $304 billion in 2022 and is projected to reach $650 billion by 2027.
The IT managed services sector alone accounts for USD $60 billion in 2023, mainly to support EHR systems, maintain help desks, manage and sustain IT infrastructure, and handle big data management.
In total, 15,440 client users of provider outsourcing responded to polls on user customer satisfaction and experience in several outsourced functional areas.
The top-ranked Q3 2023 vendors include:
ANESTHESIA DEPARTMENT SERVICES – NORTH AMERICAN PARTNERS IN ANESTHESIA (NAPA)
_____
BILLING & MEDICAL CLAIMS MANAGEMENT SERVICES – COGNIZANT TRIZETTO FACETS
_____
BIOMEDICAL & CLINICAL ENGINEERING SERVICES – TRIMEDX
_____
CLINICAL DOCUMENTATION & OUTSOURCED CODING SERVICES – AQUITY SOLUTIONS
_____
CODING AUDIT & CHART REVIEW SERVICES – ECLAT
_____
CREDENTIALLING & PRIVILEGING – SYMPLR
_____
CYBERSECURITY MANAGED SERVICES – CLOUDWAVE
_____
DATA ANALYTICS OUTSOURCING – DIMENSIONAL INSIGHT
_____
DATA ARCHIVING & MIGRATION SERVICES – OLAH HEALTHCARE TECH
_____
DATA BACK-UP & RECOVERY SERVICES – TPX
_____
DATABASE MANAGED SERVICES – IBM WATSON
_____
DATA CENTERS & INFRASTRUCTURE OUTSOURCING – PHOENIX HEALTH MEDSPHERE
_____
EMERGENCY DEPARTMENT OUTSOURCING – TEAM HEALTH
_____
EMPLOYEE HEALTH & WELLNESS TRAINING SERVICES – SKILLSOFT
_____
ERP SUPPORT SERVICES – HEALTHCARE IT LEADERS
_____
FACILITIES MANAGEMENT OUTSOURCING – ARAMARK CORPORATION
_____
FORMS & DATA CAPTURE PROCESS OPTIMIZATION – INTERLACE HEALTH
_____
HOSPITALISTS – SALIENTMD
_____
HUMAN RESOURCES & BENEFITS ADMINISTRATION – XCEL HR
_____
INTEGRATION & INTEROPERABILITY SERVICES OUTSOURCING – ELLKAY
_____
INVENTORY, SOURCING & SUPPLY CHAIN OPTIMIZATION SERVICES – GHX
_____
IT TECH SUPPORT OUTSOURCING – THE HCI GROUP
____
IT OUTSOURCING, PARTIAL SERVICES – TEGRIA/BLUETREE
_____
LABORATORY SUPPORT & RCM SERVICES – XIFIN
_____
MARKETING, CONTENT & WEB DESIGN SERVICES – COFFEY COMMUNICATIONS
_____
MEDICAL IMAGING SYSTEMS OUTSOURCING – PHILIPS HEALTHCARE
_____
PAYROLL SERVICES – ADP
_____
PHARMACY DEPARTMENT OUTSOURCING – CPS/COMPREHENSIVE PHARMACY SERVICES
_____
PHYSICAL THERAPY & REHAB SERVICES – REHAB VISIONS
_____
PRIVACY, HIPAA & COMPLIANCE SERVICES – CLEARWATER
_____
PUBLIC RELATIONS – MATTER COMMUNICATIONS
_____
RECRUITMENT PROCESS OUTSOURCING – CIELO HEALTHCARE
_____
REMOTE PATIENT MONITORING SERVICES – OMEGA HEALTHCARE
_____
REVENUE CYCLE MANAGEMENT OUTSOURCING, END-TO-END (LARGE HOSPITALS/HEALTH SYSTEMS) – ENSEMBLE HEALTH PARTNERS
_____
REVENUE CYCLE MANAGEMENT OUTSOURCING, END-TO-END (SMALL & COMMUNITY HOSPITALS) – CONIFER HEALTH SOLUTIONS
_____
REVENUE CYCLE MANAGEMENT OUTSOURCING, END-TO-END (SMALL GROUP PHYSICIANS) – ATHENAHEALTH RCM
_____
REVENUE CYCLE MANAGEMENT OUTSOURCING, END-TO-END (LARGE GROUP PHYSICIANS) – CHANGE HEALTHCARE
_____
SOFTWARE DEVELOPMENT & IT STAFF AUGMENTATION SERVICES – INVERTIA
____
TELERADIOLOGY & DIAGNOSTIC IMAGING SERVICES – EXPERITY
_____
URGENT CARE SERVICES – EXPERITY
_____
VALUE-BASED CARE MANAGED SERVICES – PEARL HEALTH
_____
VIRTUAL SCRIBES/TRANSCRIPTION – AQUITY SOLUTIONS
_____
WAREHOUSE & DISTRIBUTION SERVICES – MCKESSON
____
About Black Book
Black Book Market Research LLC is a global leader in outsourcing and healthcare vendor research. Black Book's founder, management, and staff do not own or hold any financial interest in any of the outsourcing and managed services vendors covered and encompassed in the surveys it conducts and do not solicit vendor participation fees, review fees, inclusion, consulting or briefing charges and/or vendor collaboration in the user survey process.
"The Black Book of Outsourcing" (Wiley & Sons Publishers 2005, 2009) author and Black Book Research founder Doug Brown appeared on the business non-fiction bestseller lists of BusinessWeek, Barnes & Noble, Amazon, and USA Today. It is available in seven languages worldwide and is listed as #70 in the 100 Top Books for Managers by the International Business Editors Guild.
For Black Book vendor satisfaction rating methodology, auditing, resources, comprehensive research, and ranking data, see www.blackbookmarketresearch.com or contact Research@BlackBookMarketResearch.com.
Source: Black Book Research
Share: