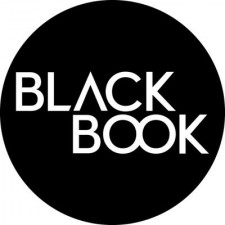 With margins at just 3.2 percent nationwide, opportunities for capturing all revenue is at the forefront of every administrator's mind.
Tampa, Florida, December 7, 2016 (Newswire.com) - ​Anticipating next year's healthcare reimbursements declining and inpatient margins narrowing further, hospital executives are stepping up efforts to ensure their facilities are optimizing all reimbursement including complex claims.
Black Book's 2016 RCM survey responses of 1,309 hospital chief financial officers and business office leaders reveals that outsourcing of complex claims to a specialized provider climbed from 20.4% of all US hospitals in 2013, to 39.8% in Q3 2016.
"Outsourcing complex claims allows hospitals to tap in to an infrastructure that can successfully recover this often lost source of revenue," said Doug Brown, Managing Partner of Black Book.
Releasing in-house staff to focus solely on optimizing traditional claims also improved internal productivity according to 77% of all current hospital outsourcing users surveyed.
Complex claims (typically motor vehicle, workers' compensation, injury, catastrophe and general liability cases) present a mixture of challenges for a hospital's billing and collections staff, who are usually not experienced in dealing with non-traditional payers.
"These claims also tend to be marginalized because they account for a relatively small amount of total hospital reimbursement and this results in complex claims written off when it's decided limited hospital manpower is better spent managing traditional claims," said Brown. "In fact, when compared to traditional claims, complex claims were written off at a significantly higher rate last year."
As a result, the complex claims outsourcing market is expected to grow at least 18% annually through 2019, adding to nearly 76% of US hospitals already outsourcing some extended business office tasks..
91% of hospital CFOs participating in the survey revealed they delayed outsourcing complex claims management in 2015 because of business office staffing shortages, other reimbursement delays and regulation changes. This year, only 30% of CFOs reported any hesitation in using external service firms to process their complex claims for further evaluation.
"Hospitals must do more with less, even with the accelerating pressure to streamline claims processing efficiencies and maximize profitability," said Brown. "Outside vendors are providing hospitals with the scale necessary to optimize revenue from complex claims collections but there is room for improvement...far too few outsourcing firms fully understand the healthcare space."
Key findings:
81% of hospitals state they lack the specialized talent to resolve very difficult claims, including 92% of hospitals under 150 beds.
69% of hospital CFOs state the must staff with high cost back office employees to compensate for current patient accounting systems which lack in functionality to manage complex types of claims activity.
49% of hospital CFOs acknowledge that outsourcing (including offshoring) is becoming a more viable alternative in 2017 for more parts of their organizational claim processing.
Black Book conducts polls and surveys with healthcare executives and front line users about their current technology and services partners and awards top-performing vendors based on performance based on 21 indicators of client experience, loyalty and customer satisfaction.
The top ranking hospital complex claims outsourcing vendors in the 2016 client experience and customer loyalty survey conducted from March through September this year include:
Rev Claims
ROI – a Bolder Healthcare company
CCS Revenue Cycle Management
Convergent
nThrive
​AcciClaim MRA
Conifer
Citadel Outsource Group
Optum360
About Black Book
Black Book™, its founders, management and staff do not own or hold any financial interest in any of the vendors covered and encompassed in the surveys it conducts. Black Book reports the results of the collected satisfaction and client experience rankings in publication and to media prior to vendor notification of rating results and does not solicit vendor participation fees, review fees, inclusion or briefing charges, consultation requirements, and/or vendor collaboration as Black Book polls vendors' clients.
Since 2000, Black Book™ has polled the vendor satisfaction across over thirty industries in the software/technology and managed services sectors around the globe. In 2009, Black Book began polling the client experience of now over 540,000 healthcare software and services users. Black Book expanded its survey prowess and reputation of independent, unbiased crowd-sourced surveying to IT and health records professionals, physician practice administrators, nurses, financial leaders, executives and hospital information technology managers. For methodology, auditing, resources, comprehensive research and Outsourced Revenue Cycle vendor ranking data see: http://www.blackbookmarketresearch.com.
Source: Black Book Research LLC
Share: