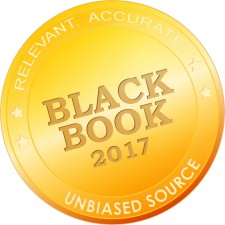 Three out of four private healthcare marketplace plans loses significant member contentment since same time last year.
New York, NY, February 27, 2017 (Newswire.com) - ​Following two years of steady improvements in marketplace health plan satisfaction, the fallout from the departure of strong service competitors Aetna, United Healthcare and Humana is triggering negative impacts on overall Obamacare satisfaction was revealed in the results of the 2017 Black Book health plan consumer survey.
34,800 consumers who were continually enrolled in Obamacare plans in between January 2015 and February 2017 were polled since open enrollment began in November 2016.
The strongest dissatisfaction was traced to 2017 marketplace plans with enduring member services failures including:
Declining customer service support (96% of all Obamacare plans)
Premium price increases (90%)
Narrowing provider networks or excluding their former providers (80%)
Curtailed benefits (77%) and
Lack of competitors in the markets to choose from (61%).
Member service interaction dramatically dropped in satisfaction noting live call center support was substandard to over 92% Obamacare members comparing year to year results.
"The inflow of members into the last remaining plans is significantly effecting service levels," said Douglas Brown, Managing Partner of Black Book Research.
Length of member problem resolution has extended to an average polled 31.4 days from 12.5 days on average in 2016. 48% of Obamacare enrollees complain of web site downtime stretching weeks and wait times with call centers spreading over an hour since November 1, 2016.
Obamacare insurers with little market competition in states with high enrollments are disappointing their members the most.
"Maintaining a high level of support has been nearly impossible since this last open enrollment began as several plans accepting the bulk of 2017 regional enrollees failed to congruently ramp up member services support to process claims, respond to enrollment issues, answer provider questions, denials, authorizations, and payment postings," said Brown of the results.
In February 2016, 77% of the 21,800 private Obamacare enrollees polled had scored their health plan satisfaction as good, very good or excellent. The national average on the Black Book satisfaction scale for all Obamacare health plans surveyed was 7.87of 10.00
This year, only 22% of the 44,200 private Obamacare enrollees polled placed their health plan satisfaction as good, very good or excellent. The national average on the Black Book satisfaction scale for all remaining marketplace plans surveyed in 2017 is 5.29 of 10.00
"The declining number of marketplace plans are evidently losing the consumer-centric approach to keep their members engaged, particularly as compared to the commercial or employer health plans that are not participating in Obamacare," said Brown of the survey results.
Under 10% of members enrolled in Obamacare plans said their coverage had gotten worse in in 2016 compared to their satisfaction status in 2015. In 2017, 58% of Obamacare plan members claim their plan's services have measurably declined since the 2016 survey.
"The advent of consumerism is emerging front and center across the healthcare industry and Obamacare is the present theatre," said Brown.
Insurance firms have struggled with a group of enrollees that have been sicker and older than expected leading to large losses. This has been especially acute in states that did not expand their Medicaid offerings such as South Carolina. On the positive side most of the premium increase, while intense, appear to be a normalization after insurers underpriced plans when Obamacare first rolled out.
The downward slide in competition means that in 2017, consumers in 70% of US counties are left with just one or two insurer options on the exchanges, up from 36% in 2016.
About Black Book ™
Black Book Market Research LLC, provides healthcare providers, health insurers and managed care companies, media and press, investors, analysts, quality minded vendors, and prospective software system buyers, pharmaceutical manufacturers, payers, government agencies and other interested sectors of the healthcare consumer, managed services and technology industries with comprehensive comparison data of the industry's top respected and competitively performing companies. The largest user opinion poll of its kind in healthcare, Black Book™ collects over 600,000 viewpoints on products, information technology and outsourced services vendor performance annually. Black Book is internationally recognized for over 15 years of customer satisfaction polling, particularly in technology, services, outsourcing and offshoring industries.
Black Book™, its founders, management and/or staff do not own or hold any financial interest in any of the vendors covered and encompassed in this survey, and Black Book reports the results of the collected satisfaction and client experience rankings in publication and to media prior to vendor notification of rating results. Follow Black Book on Twitter at http://www.twitter.com/blackbookpolls
For methodology, auditing, resources, comprehensive research and ranking data, see http://blackbookmarketresearch.com More information can be requested from info@brown-wilson.com
Source: Black Book Research LLC
Share: