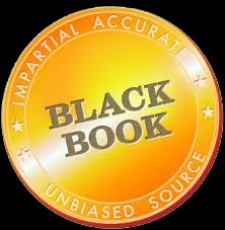 Creeping insurance costs and the popularity of high-deductible plans have created an inflamed uptick in patient payment responsibility. Health insurance deductibles increased 300% on average in the last ten years leaving consumers confused and two thirds of providers waiting over sixty days to collect payments.
New York, NY, September 27, 2016 (Newswire.com) - Black Book™ today announced key findings from its 2016 Revenue Cycle Management survey, deployed from a research study designed to trend the client satisfaction and customer experiences and patient payment challenges and strategies for healthcare provider organizations.
Survey findings from 1,949 physician practices and 202 hospitals reveal profit margins continue to be impacted negatively by traditional patient billing solutions, steering 59% of medical providers and 86% of hospitals to jettison time-intensive, error prone, manual, backend efforts to process and reconcile bills in 2017.
"Advanced patient payment systems have evolved single solutions to speed and simplify the processing and management of patient billing by enhancing existing workflows, not necessarily altering the billing infrastructures in place," said Doug Brown, Managing Partner of Black Book.
"Prior to the rise of high deductible health plans, patient billing was not a major concern for revenue cycle management systems, when insurance companies covered the far majority of the financial obligations," said Brown. "But in Q4 2016, it will near a highly prioritized health IT acquisitions for providers."
88% of provider financial administrators expect that healthcare payments will be made on smartphones and mobile devices by 2018, yet only 12% of are currently ready or preparing for electronic payment methods other than checks, cash or credit/debit cards.
"Millennials have stimulated the explosive growth of mobile payment apps and that generation will be the source of an estimated 27% of all provider revenues next year," said Brown. "Strategic improvement of future patient engagement scores among millennials should also be a motivator for providers to adopt progressive patient payment solutions."
Other key findings include:
65% of Physician Practices under ten practitioners said the slow-payment of high-deductible plan patients and staff difficulties communicating patient payment accountabilities (59%) are their top collections challenges.
75% of ambulatory providers including surgical centers, diagnostic and rehabilitation facilities indicate they typically estimated their patient responsibilities incorrectly at the time of service.
68% of physician practices under 25 physicians do not offer electronic statements to patients, as well, 76% do not offer automated payment plans.
However, among the 1,502 physician practices respondents that utilize electronic payment alternatives, 1,435 expressed those technologies met or exceed collection expectations.
84% of hospitals under 100 beds, 71% of hospitals 101-200 beds, and 67% of hospitals over 201 beds indicate that updating and automating patient collection strategies before year end 2016.
48% of ambulatory providers report increases of denial rates since the implementation of ICD-10, now approaching nearly one third of all physician practices' claims.
89% of all hospitals participating in the survey indicate they intend to - but have not yet implemented - a price transparency strategy to educate their patients on organizational payment policies regarding patient financial responsibility.
CMS estimated the healthcare payment market at $3.3 trillion last year.
Based on eighteen key performance indicators for highest client experience and provider satisfaction, Black Book announces the top Patient Payment Technology as Navicure, an Atlanta-based healthcare claims management and cloud patient payment solutions vendor.
Also ranking high among patient payment RCM vendors are: MedFusion, InstaMed, RevSpring, PatientCo, and ZirMed,
More results and the survey methodology can be obtained at www.blackbookmarketresearch.com
About Black Book
Black Book™ well known internationally for accurate, impartial customer satisfaction surveys in the services and software industries, conducted its annual revenue cycle management software/technology user polls to determine the highest ranked client experience vendors for 2015. As part of a special research focus on hospital, healthcare networks and corporate users, Black Book surveyed the clients of RCM software vendors with the highest scores in customer experience in the functional bolt-on areas of Billing, Charge Capture, Coding, Claims Management, Reimbursement, Insurance and Payer Management, Payment Resolution and Collections, and collectively for end-to-end RCM technology.
Black Book™, its founders, management and staff do not own or hold any financial interest in any of the vendors covered and encompassed in the surveys it conducts. Black Book reports the results of the collected satisfaction and client experience rankings in publication and to media prior to vendor notification of rating results and does not solicit vendor participation fees, review fees, inclusion or briefing charges, and/or vendor collaboration as Black Book polls vendors' clients
Since 2000, Black Book™ has polled the vendor satisfaction across over thirty industries in the software and services sectors around the globe. Black Book polls the client experience of over 540,000 current healthcare software and managed services users. Black Book expanded its survey prowess and reputation of independent, unbiased crowdsourced surveying to IT and health records professionals, physician practice administrators, nurses, financial leaders, executives and hospital information technology managers. Over 5,000 users participated in the 2016 polls of RCM client experience in a sweeping seven month set of studies. Additionally, 1,900 respondents that have not yet fully implemented or optimally using RCM outsourcing or technology provided insight on budgeting, adoption plans, factors driving RCM decisions and vendor awareness.
For methodology, auditing, resources, comprehensive research and ranking data see: http://www.blackbookmarketresearch.com
Source: Black Book Research LLC www.blackbookmarketresearch.com
Share: