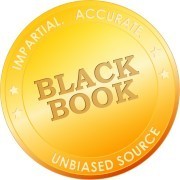 3,016 primary care practices, including family and general practice physicians, pediatricians, geriatricians and internal medicine doctors, all crowdsourced EHR users, narrowed down an elite group of systems vendors across eighteen probing key performance indicators from a field of over 400 qualified healthcare software firms.
Tampa, Florida, September 1, 2015 (Newswire.com) - Black Book™, recognized for accurate, impartial customer satisfaction surveys in the services and software industries, conducted its annual ambulatory user poll to determine the highest ranked Electronic Health Record organizations from January through July 2015. As part of a special research focus on several specialty physician EHR users, Black Book surveyed the clients of primary care-focused EHR vendors with the highest scores in customer experience in the areas of Document Management, Productivity, Practice Administration, Reporting and Analytics, E-Prescribing, CPOE, Interoperability and Accessibility. Notable findings from surveyed primary care practices include several statistics, which may shed light on the disparity in physician satisfaction.
Practice Ownership
48% of surveyed primary care physicians are owners of their practice, down significantly from 70% in 2010 and far less than 1980 when 93% of primary care physicians owned their own practices.
More primary care physicians worked for hospitals, or for practices, that had at least some hospital ownership in 2015 than in 2010 (40% versus 22%).
Practice Size
Primary care practice size changed little between 2010 and 2015. In 2015, 32% of primary care physicians were in practices of two to five doctors, up from 27% in 2010. 16% of primary care physicians surveyed, are employed by networks and hospitals that have 50 or more practitioners in 2015, up from 8% in 2010.  The surveyed share of solo practice primary care physicians fell from 18% in 2010 to 12% in 2015. In 1980, 59% of all primary care practices were solo practitioners.
Hospital Employment
Employed primary care physicians are significantly more content with their EHR (68% satisfied) than are independent primary care physicians (20% satisfied).
Employed primary care physicians also state that the technology training their hospitals and groups/networks provide has made them use their EHR more confidently (83%) than prior to their employment, and with greater satisfaction, as compared to independent physicians who feel considerably less tech savvy (12%) on their own.
Growing Technology Issues
In addition to difficulties with EHR, 35% of independent primary care offices indicated have not prepared for ICD-10.  29% of solo practices have begun preparations but anticipate issues without adequate coding technology and/or training.
"The reforming financial model that rewards the value, not volume of services provided, has 56% of employed physicians and 92% of independent physicians "significantly concerned" that their EHR capabilities are not yet empowering collaboration among doctors or sharing patient information in a way that will reduce total health care costs," said Brown.
Advancements in interoperability, connectivity and video technologies that allow doctors to provide care remotely also concern the majority of all surveyed primary care physicians. 78% believe that when clinically appropriate, telehealth will reduce patient costs, but under the current fee-for-service reimbursement system, only 8% of primary care physicians are interested in participating in virtual visits until they will be a financial gain.
91% of independent primary care physicians state their EHRs are inappropriately configured for their practice, as opposed to 13% of employed physicians. 35% of independent solo practices indicate they are seeing fewer patients after their EHR implementation. In contrast, less than 7% of employed and hospital and large group primary care physicians are seeing EHRs interrupting workflow so that it has decreased patient visits.
 "EHR adoption among solo practice primary care physicians still lags," added Brown. "Without continued EHR training and technology expertise, they cannot maintain their IT systems or advance into population health and accountable care applications."
89% of late adopters among primary care physicians include those who identify themselves as "technologically challenged".
Early Adopters
70% of primary care physicians that implemented their first EHR prior to 2012 are considerably more satisfied than those with systems implemented within the past 24 months (14%).
84% of primary care practices identifying as in some stage of replacing their current EHR are giving preference to vendors with basic population health tools and analytics.
Primary care user satisfaction has increased prominently in the last six months according to client responses of all practices implementing an EHR longer than two years ago. Users credit some of the recent satisfaction gains to the efforts of vendors to improve workflow issues, delivering on promises, meaningful use achievements, interoperability and fortified client support.
Offshore Technical Support Negatively Impacting Satisfaction
93% of primary care physician practices that indicated their EHR vendors that conduct their technical and/or customer service support experienced moderate to severe cultural mismatches and communication difficulties. 71% of those experiencing troubles from offshore client support have named this the top reason for their vendor dissatisfaction, and 39% state it is their primary reason for a possible vendor replacement.
Top Rated Primary Care EHR Vendors
Based on the aggregate client experience and customer satisfaction scores on eighteen key performance indicators, Greenway Health ranked first across all surveyed electronic health records systems. Greenway had ranked #2, behind Practice Fusion, in 2014 and 2013 surveys.
Greenway, also achieved the highest customer satisfaction scores in the respective primary care specialties of General Practice and Family Practice.
AmazingCharts ranked first in the primary care area of Geriatrics and PCC ranked first in Pediatrics.
Greenway also scored best among all primary care physicians for system patient health data management and administrative processing, order entry and management, and results review and decision support. Clients also praised Greenway's EHR communications and interoperability capabilities highest in primary care.
About Black Book™
Black Book Rankings, a division of Black Book Market Research LLC, provides healthcare IT users, media, investors, analysts, quality minded vendors, and prospective software system buyers, pharmaceutical manufacturers, and other interested sectors of the clinical technology industry with comprehensive comparison data of the industry's top respected and competitively performing technology vendors. The largest user opinion poll of its kind in healthcare IT, Black Book™ collects over 450,000 viewpoints on information technology and outsourced services vendor performance annually. Black Book was founded in 2000, is internationally recognized for over 15 years of customer satisfaction polling, particularly in technology, services, outsourcing and offshoring industries.
Black Book™, its founders, management and/or staff do not own or hold any financial interest in any of the vendors covered and encompassed in this survey, and Black Book reports the results of the collected satisfaction and client experience rankings in publication and to media prior to vendor notification of rating results.
Follow Black Book on Twitter @blackbookpolls
For methodology, auditing, resources, comprehensive research and ranking data, see http://blackbookmarketresearch.com