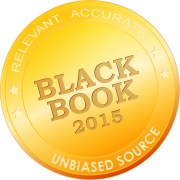 Coding, transcription, health records management and clinical documentation managed services contracting is on a meteoric rise. 69% of hospitals now outsourcing CDI, audit, review and programming, up from 25% just 12 months ago.
Tampa, Florida, September 29, 2015 (Newswire.com) - Black Book™ well known internationally for accurate, impartial customer satisfaction surveys in the services and software industries, conducted its annual coding management outsourcing and CDI software/technology user polls to determine the highest ranked client experience vendors for 2015. As part of a special research focus on hospital, physician practice, healthcare networks and corporate users, Black Book surveyed the clients of CA, HIM and CDI vendors with the highest scores in customer experience. 1,648 respondents from 920 hospitals and large physician groups participated in the four month crowdsourced polling.
ICD-10 Transition Delays Boosted Outsourcing Deployments
Black Book reports that through the transition delays, there have been many CAC and CDI outsourcing success stories. 93% of hospitals over 175 beds that have been outsourcing their CDI and CAC for more than nine months have testified to significant (over $1M) gains in appropriate revenue and proper reimbursements following the implementation of outsourced services, but prior to ICD-10 transition.  Additionally, 85% of CAC and CDI outsourcing confirm quality improvements and increases in the case mix index. 
"The delays in transitioning to ICD-10 has made many providers fervent proponents of coding and health information management outsourcing, " said Doug Brown, Managing Partner of Black Book. "The anticipated investment in coding technology without services that the industry was tracking two years ago has shifted significantly." 38% of respondents to the Q3 2013 survey indicating their organization's intended acquisition to in-house coders and technology systems by ICD-10 implementation, have already opted for outsourcing.
"Not everyone is upset with the increase of coding specificity and complexity," said Brown. "Adding coding expertise via outsourcing has eased the anxiety for many providers, as well as the deployment of CAC and CDI services."
Over two thirds (71%) anticipate extending current outsourcing contracts into 2018. 84% of currently outsourcing clients expressed satisfaction and experience outcomes that exceed expectations with their current CAC, CDI and HIM vendors.
 "ICD-10 is more than just a coding issue," said Brown. "Clinical documentation improvements, charge capture processes, and medical necessity determinations all will affect revenue and cash flow." Black Book estimated that $150B were left on the table by providers due to poor billing and coding processes in 2014.
77% of CFOs are concluding that in house coding, revenue cycle and transcription services are not core. In house departments incur direct labor costs, indirect overhead, volume and staff utilization fluctuations, and ancillary expenses.
69% of hospitals now outsource clinical documentation audit, review and programming, up from 25% a year ago.
"Not everyone is upset with the increase of coding specificity and complexity," said Brown.  "Adding coding expertise via outsourced services has eased the anxiety for many providers as well as using some form of computer assisted coding."
80% of providers that have turned to third parties for computer-assisted coding (CAC) technology and outsourcing to manage the transition to ICD-10's required deeper documentation for its much large universe of codes. 
11% of hospitals have indicated they are seriously considering the outsourcing of an end-to-end HIM, CAC, CDI, transcription solution from a single vendor in 2016.
"Clearly an intelligent combination of EHR, speech recognition technology, outsourced transcription, CAC and CDI services is needed to put executives in control of the savings to optimize the overall investment," said Brown.
Biggest ICD-10 Concern is with Payers
The biggest coding concern of 70% of hospital CFOs is their payer's lack of readiness due to denials and coding roadblocks to getting paid. 
48% of large hospitals over 200 beds worry that third party payers are far less ready for ICD-10 than the hospitals.
79% of hospitals over 200 beds are also confident in their coding resources yet only 16% have completed testing between their facilities and all their respective payers.
Top Vendors Recognized
Providers have placed a strong reliance on EHR, RCM and coding outsourcing vendors. 22% of respondents that outsource part of their coding and HIM processes admit not taking any other measure to adjust their revenue cycle to account for potential negative effects and reporting after October 1 besides trusting their managed services vendors.
"Top vendors have the financial stability and commitment to innovation, which means helping improve clinical care and business, not just inserting codes", said Brown.
91 vendors were evaluated on 18 key performance indicators across four functional areas of coding outsourcing. The #1 ranked vendors for 2015 were identified as follows:
Optum360 – Hospital Computer Assisted Coding, Medical Records & HIM Outsourcing
Health Information Resource Group – Physician Practice CAC and HIM Outsourcing
M*Modal – Transcription Outsourcing
Nuance – Clinical Documentation Improvement
More results can be obtained at www.blackbookmarketresearch.com
About Black Book
Black Book™, its founders, management and staff do not own or hold any financial interest in any of the vendors covered and encompassed in the surveys it conducts. Black Book reports the results of the collected satisfaction and client experience rankings in publication and to media prior to vendor notification of rating results and does not solicit vendor participation fees, review fees, inclusion or briefing charges, and/or vendor collaboration as Black Book polls vendors' clients. Vendors are not aware of their ranking status until the results are published and public/media has been alerted first.
Since 2000, Black Book™ has polled the vendor satisfaction across over thirty industries in the software and services sectors around the globe. In 2009, Black Book began polling the client experience of over 510,000 current healthcare software and managed services users. Black Book expanded its survey prowess and reputation of independent, unbiased crowdsourced surveying to IT and health records professionals, physician practice administrators, nurses, financial leaders, executives and hospital information technology managers. Over 5,000 users participated in the 2015 polls of RCM and Coding/CAC/CDI/HIM client experience in a sweeping seven month set of studies. Additionally, 1,900 respondents that have not yet fully implemented or optimally using coding services outsourcing or technology provided insight on budgeting, adoption plans, factors driving decisions and vendor awareness.
For methodology, auditing, resources, comprehensive research and ranking data see: http://www.blackbookmarketresearch.com